At InsideOut Development, we stand as a pioneering force in the realm of innovative learning solutions, made to empower leaders, organizations, and individuals through our comprehensive coaching programs.

Today, we are thrilled to announce the much-anticipated revamp of our website—a pivotal step towards creating a truly transformative learning experience.

From optimizing the user experience to curating a suite of educational courses, we have spared no effort in crafting a website that truly serves YOUR needs.

Let's take a look at the exciting changes!
A Modern Look and Feel to Reflect Our Modern Programs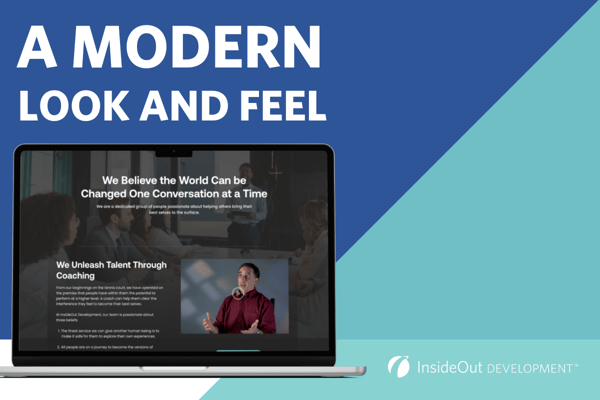 We take a contemporary and modernized approach to coaching and learning — so we thought our site should too!


We showcase innovative design on our new website by:
Illuminating our expansive array of solutions including GROW® Coaching, Building Coaching Mastery, Executive coaching, Creating a Coaching Culture, and much much more!
Unveiling our enhanced programs, tailored to meet evolving customer needs with a variety of learning options.
Featuring the history and significance of the GROW® model and the continued value of applications.
Displaying our role as inventors and innovators in the field of coaching for the past 40 years.
Integrating GROW® Coaching into the website's content and resources through blogs and case studies
Embracing Digital Offerings and Informative Content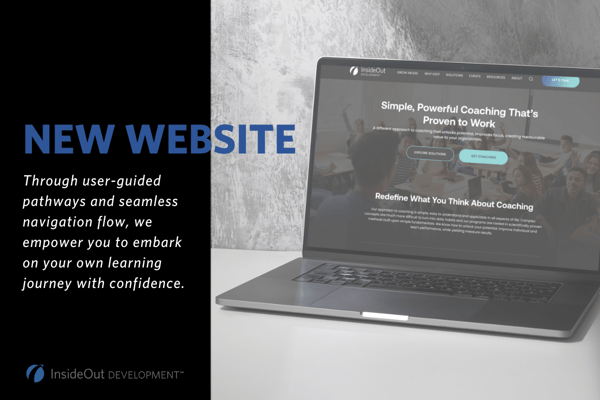 We are strong advocates for learning in all its forms, both online and offline. That's why we proudly offer an extensive library of digital courses, blogs, and enriching in-person sessions, catering to diverse learning styles and preferences.
Digital Courses
For those who thrive in the digital realm, our expansive library of online courses empowers you to learn at your own pace, at a time that aligns perfectly with your schedule.

Dive into a wealth of knowledge, accessible anytime and anywhere, as you embark on a personalized learning journey that fits seamlessly into your life.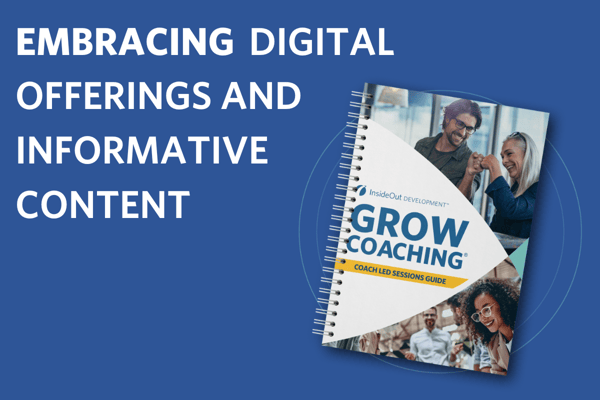 Events Calendar
Alternatively, if you prefer the immersive experience of attending an in-person session, our events section is a treasure trove of upcoming opportunities.

Engage with our esteemed coaching team face-to-face, connect with like-minded individuals, and take part in interactive workshops designed to ignite your growth and development.
Blogs
In addition to this, we are constantly posting articles and case studies to our blog section with the latest in the development space to help you become a better professional, leader, or organization.

Stay informed and inspired as our expert coaches share valuable knowledge, practical tips, and thought-provoking perspectives in this section of our site.
Question-Driven Content
We embrace the "They Ask, You Answer" philosophy wholeheartedly. This means that we prioritize your inquiries providing valuable content that truly matters to you.

Your questions are not only welcomed but celebrated as opportunities for growth and shared learning. We encourage you to reach out and ask any burning questions you may have.

By engaging in an open dialogue, we can address your specific questions and provide the insights you seek. (Your questions may even inspire us to create question-specific blog posts that dive deeper into the topics you're curious about!)
Explore our Revamped Website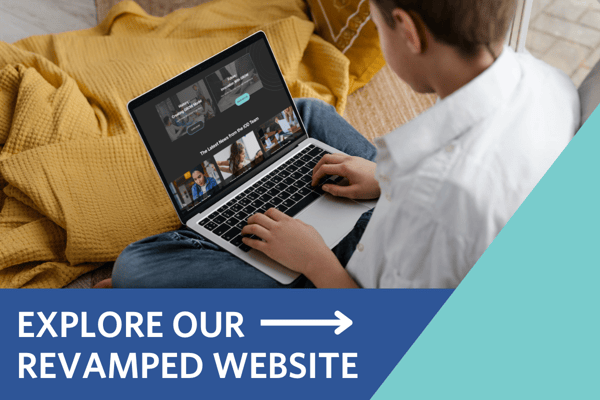 To wrap up, the relaunch of the InsideOut Development website marks an important milestone in our commitment to providing a seamless and modernized experience for everyone.

With a fresh, invigorating look, enhanced navigation, and invaluable digital content, our new site is a reflection of our dedication to ongoing innovation in business coaching.

Haven't gotten to browse around on our new site yet? We invite you to experience it firsthand and tell us what you think!

Discover the user-friendly interface, explore the wealth of resources, and immerse yourself in the transformative content we have curated for you. We genuinely value your feedback and would love to hear your thoughts on the revamped site.